We have a lot to be thankful for in 2006: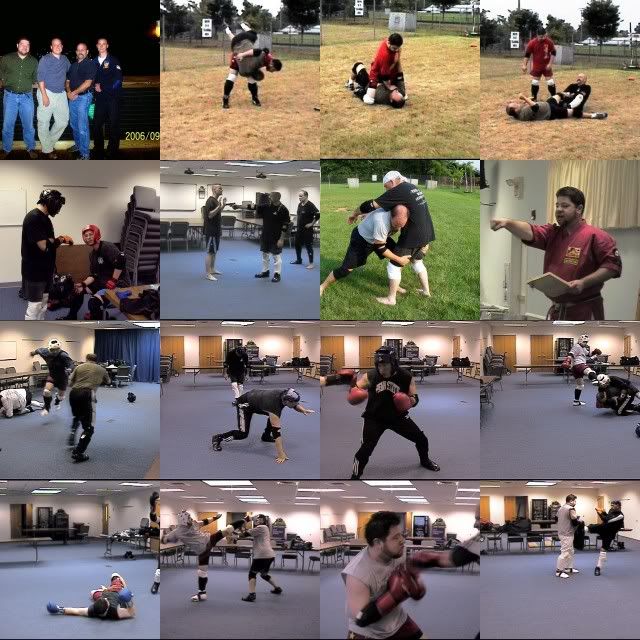 Working out with a great group of guys - Sam, Mike, and Daniel are the best! I've learned as much as I've taught, and am eager to learn more. Daniel moved out of the area, and got hitched (we wish you the best).

No major injuries. Except for Mike's Wepner-like bleeding ways, there was no blood spilled in anger or otherwise.

We've worked our way through most of the Army's MACP, and started on the USMC's MCMAP combatives programs.

This site has been a huge success. What began as a journal of our training has morphed into a major site for martial artists of all stripes from all over the world. We now have over 1000 visits per month with 2-3 thousand page views now. The chart points almost straight up! Thanks to all the readers.

"We discovered" some great blogging martial artists and sites, including George Ruiz'

Le Blog

,

Bob Orlando

's insights, Christopher Caile's

FightingArts.com

, Stephan Kesting's GrappleArts

site

and

blog

,

Hock Hochheim

, and, more recently, John Vesia's

Martial Views

, and

Experience Martial Arts

(a great new site).
From all of us at TDA Training, here's wishing you an excellent and safe year in '07, and many more!