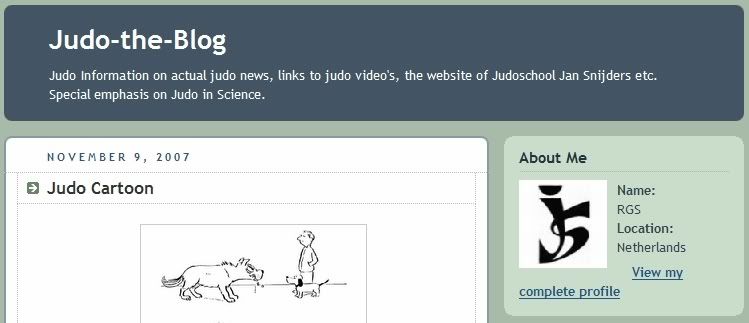 I saw a link on the Martial Arts Toplist, and checked it out. It's Judo-the-Blog, described as "Judo Information on actual judo news, links to judo video's, the website of Judoschool Jan Snijders etc. Special emphasis on Judo in Science."
What do I like about Judo-the-Blog? 1) it's in English, my native tongue, thogh I do hav chlanges in it. 2) it has technique breakdown and explanation.
Anything for my readers, folk. I go round the world in search of the best training materials for you. I am so dedicated to your success that I sat here at the kitchen table and clicked a link. I think I may have strained my index finger, too!
Enjoy.