We are planning to start using Airsoft tomorrow for disarms (in the beginning). I admit, I haven't started looking for drills oftactical skills yet, but
AllianceMartialArts.com
has a nice article. Read it.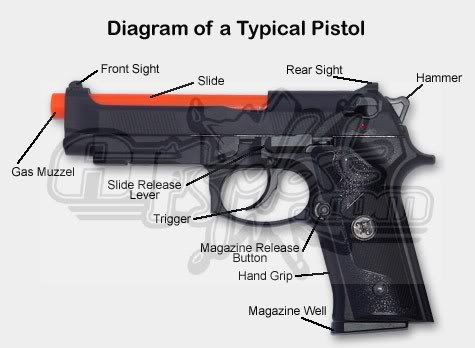 Airsoft Pistols for Tactical Training
What if there was a better way to both introduce gun safety and shooting skills (especially to women)?
What if it could also aid in developing Tactical skills, yet was safe, quiet, inexpensive, and legal?
Well, if you hadn't guessed by now, the answer to all these is the AirSoft Pistol. By the very fact that it is "not a gun" it will put people at ease in handling it, yet it is enough like a gun in the way it looks, loads, and chambers that important firearm safety skills may be taught with it. This can be done nearly anywhere, indoor or out, since the plastic 6mm pellets will not break glass or damage walls.
Read the rest.

Tags: Airsoft, tactical, training, disarms
____
All original material is copyright of their respective authors.
All rights reserved. Permission must be obtained before use. Copyright 2006