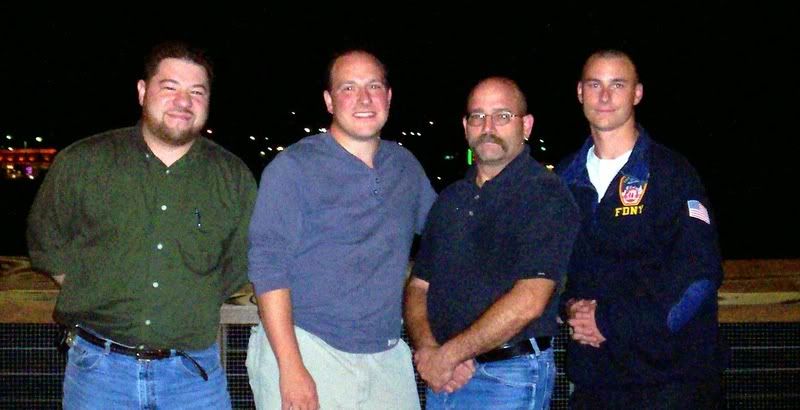 As you know I may not get to see you all again, a distinct possibility, I fear. I wanted to put in writing what you've meant to me.

Sam,

We've been together for years, since about '94, I think. I want you to know how much I respect your
martial spirit, your effort, and fortitude. Where others have dropped by the wayside, you forged ahead with determination to earn your Cho Dan, then Il Dan over years and miles. I know of no other student who drove around the Washington Beltway for over a year to continue training at the same school. You kept at it.


Our reunion several years later was meant to be. We continued training together, with me learning as much as I taught, and your positive attitude was an inspiration. We taught at the health club, Beyond Defensive Tactics, The Martial Arts for Public Safety courses, and the many women's self-defense seminars, and you provided a foil to me, kept me on track, and gave me someone in whom I could confide.

Your in-fighting standup surpassed mine, and your kicks went from a liability to a weapon, then you learned how to apply everything in a self-defense context, becoming a dangerous man, someone with whom no one should trifle. Way to go!

---

Mike,

It pains me to leave you behind, not "finishing" the course of training that we started. You began as a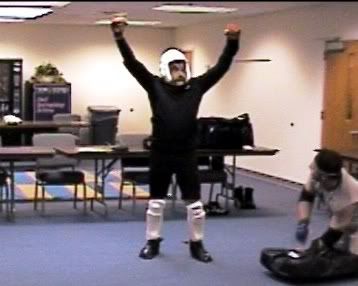 dull knife, using determination and temper to stay in the battle, but have progressed with humility to a sharpened sword. In just over two years of training, you've progressed to a competent fighter - an excellent accomplishment. I remember when your formally started your training, after completing the Martial Arts for Public Safety course as our most determined student, and punched me in the face three times in a row. I realized at the time that you were serious! I got you back. But it got harder and harder over the last couple of years!

I remember you telling me several times that learning the martial arts has been a dream of yours, and now you have become a martial artist, one who knows there is more to learn, no matter what you now know. I encourage you to continue your training, in anything that interests you, and get together with Mr. Sam to compare notes and share what you've learned.

---
Daniel,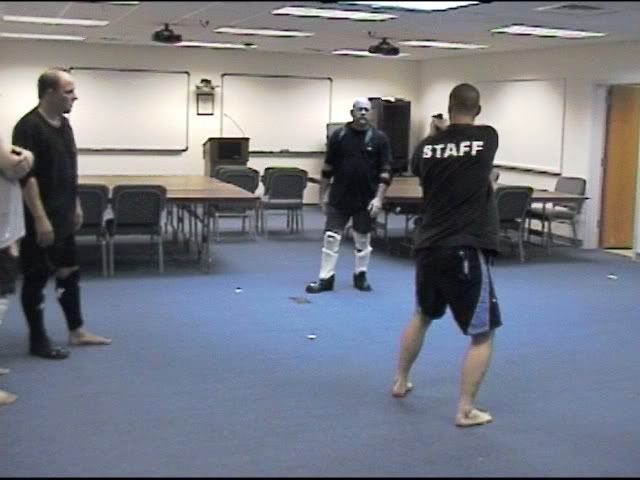 We only trained together for a few months, but I learned more than I taught you. I think we opened your eyes a little to what's out there to learn, and what can work. Your training methods from the Marine Corps Martial Arts Programs (MCMAP), and experience as a MAIT served you well, and gave me valuable context in teaching. After 30+ years in the martial arts, and 24 years of teaching, this old dog learned some new tricks!

You moved away first, but I encourage you to continue your training in a "civilian" martial art, and I'm sure will earn your black belt. As a professional warriors and lifesavers, I encourage you and Mike to always be ready.

---

Gentlemen,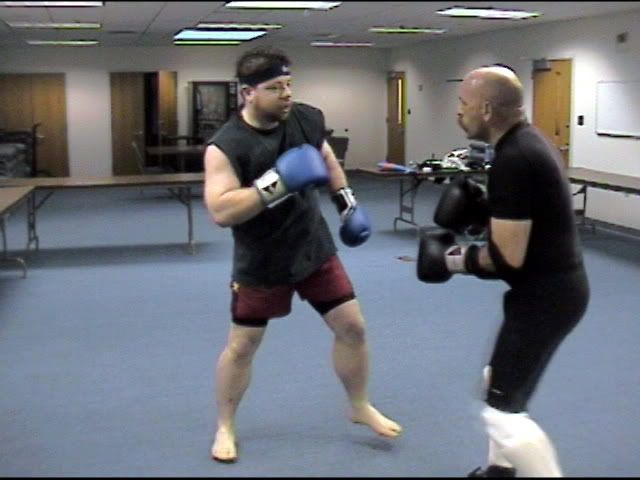 We've been through a lot together, and in you, I've found excellent students and training partners. Even more than that, I consider you my friends. You are always welcome to come to the hills of PA and train at my house.

Nathan Teodoro
Chief Instructor, TDA